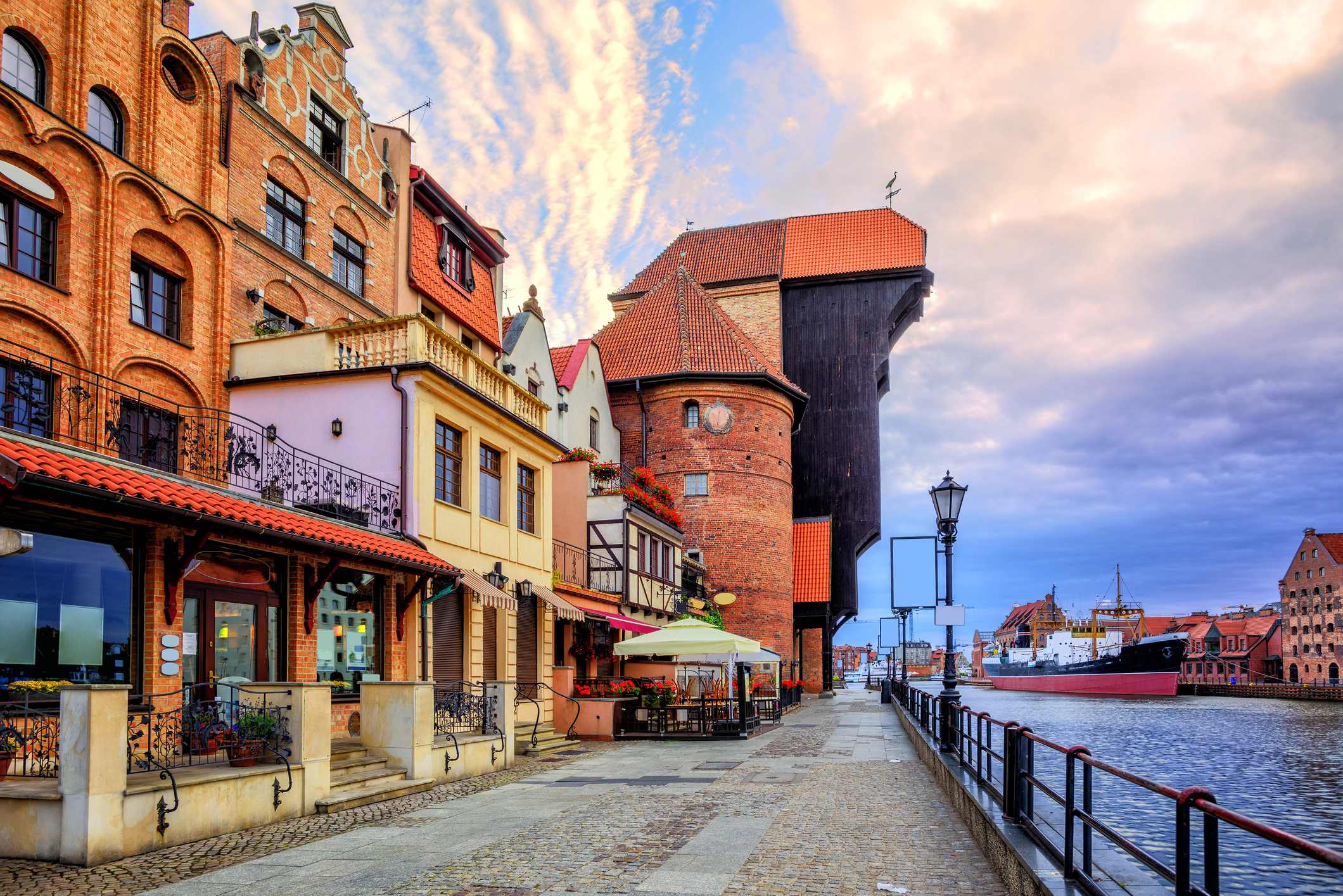 IN PARTNERSHIP WITH UNCG'S EMERITUS SOCIETY PROGRAM
WITH GUEST LECTURER DR. JEFF JONES
JUNE 14 to 23, 2020
$3850 DOUBLE OCCUPANCY
Single Supplement $1025
Tour includes 9 nights accommodation, 9 breakfasts, 6 lunches, 5 dinners, all trip-related admissions and guides, transportation and gratuities. Cost does not include airfare, airport transfer or alcoholic beverages.
TRIP BEGINS AND ENDS IN WARSAW
SUNDAY, JUNE 14th
TOUR BEGINS AT 3:00 P.M.
Begin our trip with a welcome and introductions before stepping outside the doors of the Bristol into the world of Old Town where we are guided through the sites of pre-war Warsaw.
DINNER :: KUZNIA SMAKU
A charmingly traditional restaurant just steps from our hotel
MONDAY, JUNE 15th
Professor Jones gives his first talk, Early Polish History-late 18th Century: Christianization & the Partition of Poland
Opened in 2004 on the 60th anniversary of the Uprising, the museum is renowned for the vivid and moving witness it provides of the Poles valiant if doomed 1944 revolt.
LUNCH :: BESAMIN
We grab quick lunch at the Polin Museum's restaurant before beginning our tour.
POLIN MUSEUM OF THE HISTORY OF POLISH JEWS
Opened in 2014 on the former site of the Warsaw ghetto, this spectacular museum--as noted for its architecture as for its programing--has quickly become one of Warsaw's greatest cultural assets
DEPART BY DIRECT TRAIN FOR KRAKOW
We are in luck. Polish trains are new, fast and luxurious!
TUESDAY, JUNE 16th
We begin our introduction to Krakow with a walking tour of Old Town before moving on to the WAWEL HILL COMPLEX
LUNCH :: WESELE
A delicious lunch in the heart of Old Town Krakow
THE SEWERYN UDZIELA MUSEUM OF ETHNOGRAPHY
We receive a guided tour of Poland's rich and variety folk traditions in this museum known for its prized collections of costumes, crafts and artifacts.
DINNER :: RESTAURANT STARKA
Our 'vodka dinner', Restaurant Starska specializes in excellent food served with an equally excellent variety of vodkas—and Poland specializes in vodka. We'll spend some time sipping our way into greater vodka knowledge as we dine at this small and delicious spot
WEDNESDAY, JUNE 17th
We focus this morning on the long, deep and often tragic history of Jewish life in Krakow including a walking tour of the Jewish Ghetto and a guided tour of OSKAR SCHINDLER'S ENAMEL FACTORY MUSEUM
LUNCH :: SZARA
Our delightful exploration of Poland's fine culinary tradition continues
Opened in the 13th century and continuously operated until the late 1990's, we tour these salt mines and take a trip into 700 years of Polish history.
THURSDAY, JUNE 18th
It seems best to let this experience speak for itself as we go to bear witness to one of history's great crimes. Please note that this is an optional trip for participants some of whom may prefer to have a day of self guided exploration in and around Krakow
Professor Jones gives his next talk: Poland as an Avenue of Invasion: the Napoleonic Period, World War I & World War II
DINNER: POD NOSSEM
We dine well tonight in this elegant and delicious spot
FRIDAY, JUNE 19th
DEPART BY DIRECT TRAIN TO GDANSK
We arrive in time to stretch our legs and get acquainted with one of Poland's other great cities, Gdansk. For over a thousand years and through ever changing allegiances, Gdansk has been a mighty maritime trading center. This history has given it a unique flavor in both spirit and architecture.
OPEN DINNER
SATURDAY, JUNE 20th
We begin our day with our next talk by Professor Jones, World War II (cont'd) & the Holocaust in Poland
TOUR OF THE MARITIME MUSEUM
We take an in depth look at what makes Gdansk Gdansk, its abiding relationship with the Baltic Sea
MUSEUM OF THE SECOND WORLD WAR II
Opened in early 2017, the museum has quickly become one of the 'must see' cultural institutions in Gdansk and is considered by many to now be the best World War II museum in the world
DINNER :: GDANSKI BOWKE
Beautiful located on the banks of the Vistula, Gdanski Bowke serves delicious traditional food in charming surroundings
SUNDAY, JUNE 21st
Professor Jones concludes with his last lecture, Cold War & Post-Communist Poland
This highly regarded center is dedicated not only to telling Solidarity's story but to those of other Cold War labor and resistance movements in Eastern Bloc
CASTLE OF THE TEUTONIC ORDER, MALBORK
Another must see--and another UNESCO World Heritage Site--this 13th century building is thought to be the largest castle in the world and tells the fascinating story of the Teutonic Knights and their critical role in Polish history.
DINNER OPEN
MONDAY, JUNE 22nd
DEPART BY DIRECT TRAIN TO WARSAW
OPEN AFTERNOON
FAREWELL DINNER :: DELICJA POLSKA
This is where Warsaw citizens celebrate special occasions as do we tonight!
WEDNESDAY, JUNE 23th
Tour ends with breakfast