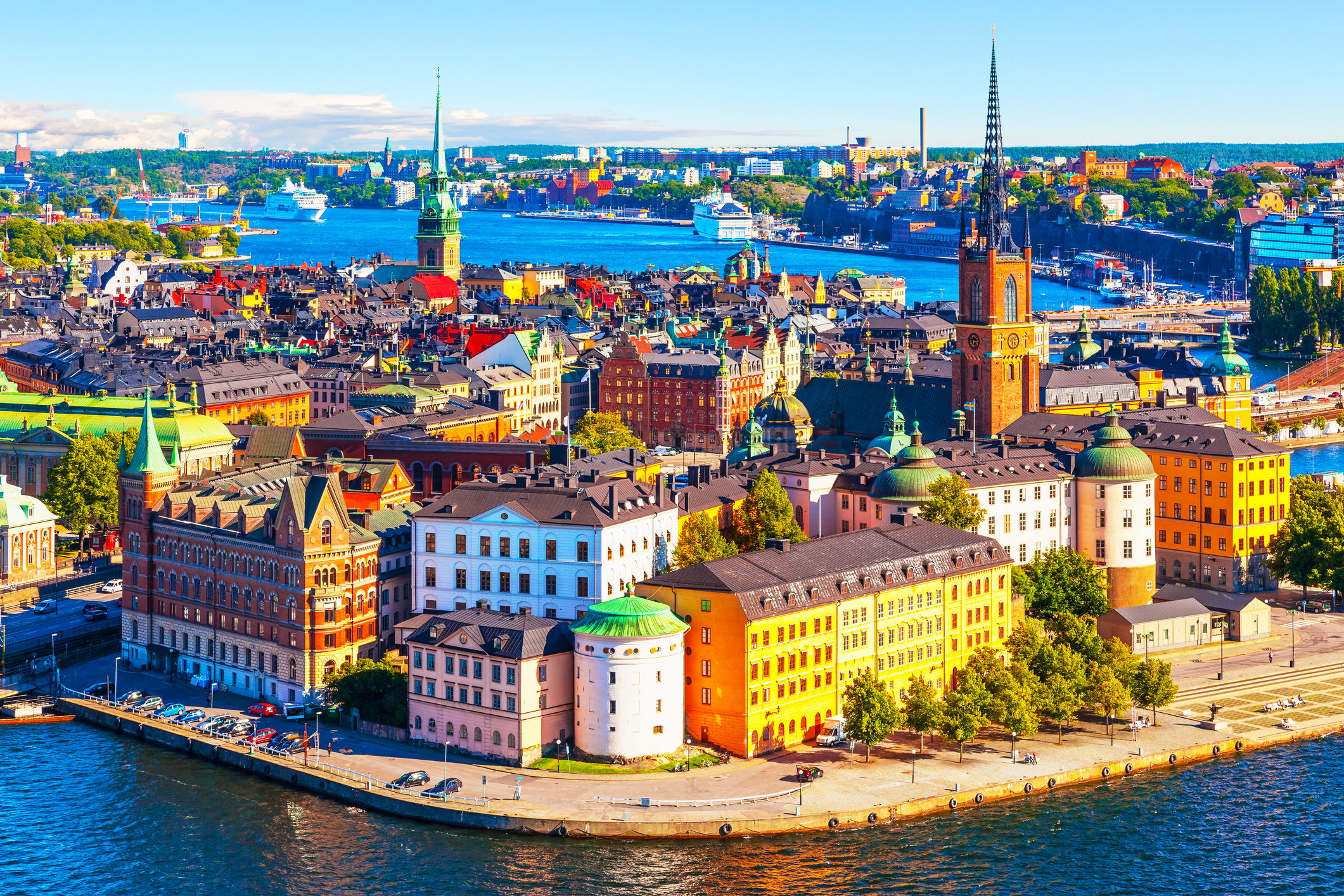 IN PARTNERSHIP WITH UNCG'S EMERITUS SOCIETY PROGRAM
GUEST LECTURER DR. HEPSIE ROSKELLY
JULY 10 to 19, 2019
ACCOMMODATIONS: THON ROSENKRANTZ HOTEL, OSLO; HOTEL RIVAL, STOCKHOLM; 71 NIHAVN, COPENHAGEN
$4350 DOUBLE OCCUPANCY
Single Supplement $1500
PLEASE NOTE THIS TRIP BEGINS IN OSLO AND ENDS IN COPENHAGEN
Tour includes 9 nights accommodation, 9 breakfasts, 5 lunches, 4 dinners, all trip-related admissions and guides, transportation and gratuities. Cost does not include airfare, airport transfer or alcoholic beverages.
WEDNESDAY, JULY 10TH
TOUR BEGINS AT 2:00 P.M.
WALKING TOUR
What better way to stretch our legs and begin to get to know Oslo than this leisurely walking tour that introduces to a thousand years of history.
IMPRESSIONS
Several times during the week we'll pause to reflect on the sights and sounds we encounter.. Hepsie will facilitate as we share stories and photos that begin to reveal the character of the beautiful land we're visiting. We start naturally with First Impressions: What's most striking so far?
DINNER :: ELIAS MAT & SANT
We have an early dinner at this cozy, traditional restaurant close to our hotel.
THURSDAY, JULY 11TH
One of Oslo's most visited museums, the Fram tells the gripping stories of the early Polar explorers Fridtjof Nansen, Otto Sverdrup and that most famous of the ever-intrepid Norwegians, Roald Amundsen.
The largest outdoor museum in Europe this vast complex includes 150 original buildings from all over Norway as well as artifacts relating to centuries of everyday life. We won't see them all but we will see--and learn--a lot!
LUNCH :: CAFÉ ARKADIA
We grab a quick lunch at the Café Arkadia
There can be no better introduction to the life of the Vikings than this museum which includes three Viking ships as well as a wealth of Viking artifacts
OPEN DINNER
FRIDAY, JULY 12TH
An entire museum dedicated solely to the life and works of the artist Norwegians regard as their most beloved national treasure.
LUNCH :: KUNSTNERNES HUS
We have lunch with Norwegian writer KAREN HAVELIN at the wonderful 1930's Kunstnernes Hus ('Art House)
We tour this famous and highly idiosyncratic sculpture park, the largest in the world dedicated to a single artist, Gustave Vigeland.
DINNER: ENGEBRET CAFÉ
Considered the oldest restaurant in Oslo and by happy coincidence one that was once frequented by Henrik Ibsen, Bjornstjerne Bjornsbon, Edvard Grieg and Edvard Munch (...but we pick it because it's delicious!)
SATURDAY, JULY 13TH
Old building, new use. Opened in 2012 in a disused manufacturing site, Oslo's new food hall established itself from Day One as a foodie's dream. We take a tour, we nosh and we say good bye to Oslo
We then depart for Stockholm
OPEN DINNER
SUNDAY JULY 14TH
WALKING TOUR
It's hard to argue with this time-tested way of getting to know a new city. We see the sites with a local expert and we switch things up a bit this time to include the subway, at least for a few stops. Since the early 1950's, Stockholm has been building stunning--and quirky--subway stations
After a lunch break, we tour this crazy fun museum, considered not only one of the 'must sees' of Stockholm but also a rich source of insight into the contrarian Scandinavian soul
A maritime museum featuring the perfectly preserved 17th century sailing vessel the Vasa. As with the Titanic, this was a ship designed to dominate the seas during Sweden's colonial peak only to sink during its maiden voyage
DINNER :: TIMMERMANS 1857
A charming and delicious choice for tonight's dinner
MONDAY, JULY 15TH
IMPRESSIONS: Landscape and Sea: How is nature a part of cultural and civic life?
We go deep today into the notions of land and sea, as experienced through the Stockholm archipelago. We are accompanied by a naturalist as we make a trip to Artipelago, part 'art island', part nature preserve and all beautiful
DINNER OPEN
TUESDAY, JULY 16TH
We depart this morning by direct train to Copenhagen
WALKING TOUR
We mix old and new this time around. We tour the sites of old, historic Copenhagen along with those of 'new' Christiana, a funky wonderful 'free town' as declared by a band of free spirits in 1970's Copenhagen. Watch you don't get a contact high…yep, it's that alternative...
WEDNESDAY, JULY 17TH
We tour the charming and well-preserved home of Karen Blixen, aka Isaak Dinesen, in the coastal town of Rungstedlund
LOUISIANA MUSEUM OF MODERN ART
One of the world's premier art museums and one truly borne of the Scandinavian spirit. Located a short drive north of Copenhagen and given as a gift to the Danish people by its founder, this once private estate hugs the sea while surrounded by gorgeous parkland, making it a cherished destinations for Danes of all ages.
OPEN DINNER
THURSDAY, JULY 18th
It seems fair to assume that Danish Modern is as close as it gets to aesthetic received wisdom. We just all know it—or do we? Our tour allows us to reacquaint ourselves with the past while learning about the new in this world capital of design
OPEN LUNCH & AFTERNOON
IMPRESSIONS: Food, Family and Comfort: How do feelings about food and family--and hygge--shape Scandinavian life?
DINNER :: GROFTEN, TIVOLI GARDENS
For our farewell dinner we dine in the delightful and historic Groftens which is in the heart of the equally delightful and historic Tivoli Gardens
FRIDAY, JULY 19TH
Tour ends after breakfast