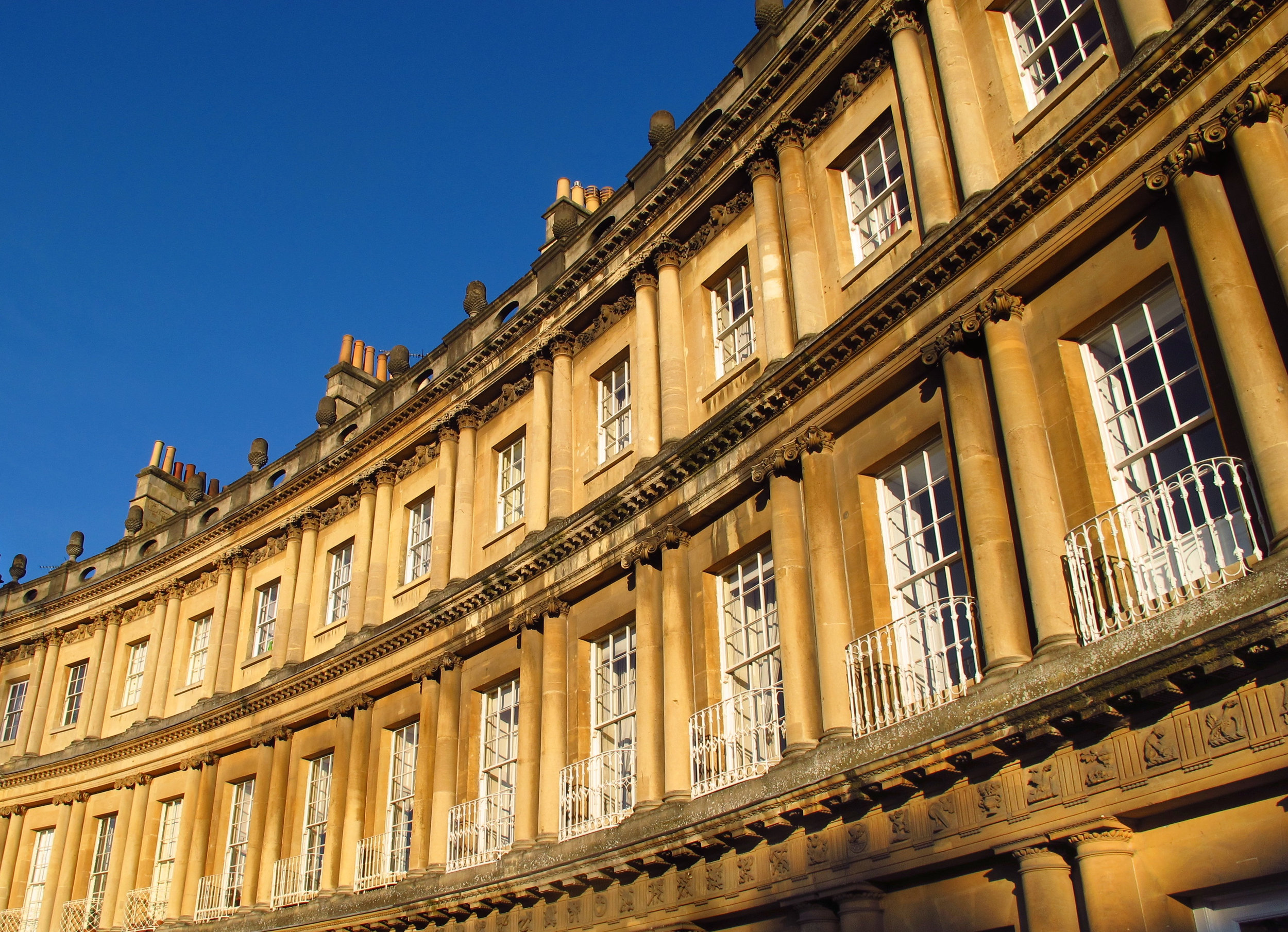 THE ACHITECTURE OF ENGLAND
SEPTEMBER 9 TO 17, 2019
IN PARTNERSHIP WITH PRESERVATION GREENSBORO
ENGLISH ARCHITECTURE SEPTEMBER 2019
$4100 DOUBLE OCCUPANCY
Single supplement $1250
Tour includes 8 nights accommodation, 8 breakfasts, 5 lunches, 4 dinners, 1 high tea, all trip-related admissions and guides, transportation and gratuities. Cost does not include airfare, airport transfer or alcoholic beverages.
ACCOMMODATIONS; MONTAGUE ON THE GARDENS, LONDON; THE GONVILLE HOTEL, CAMBRIDGE; NOEL ARMS HOTEL, CHIPPING CAMPDEN AND HARRINGTON HOTEL, BATH
TRIP BEGINS AND ENDS IN LONDON
MONDAY, SEPTEMBER 9th
LONDON
Tour begins at 2:00 p.m. with welcome and introductions before heading out for our first activity.
'HOW TO READ A BUILDING'
We begin our time in England with a tutorial given by an expert. Benjamin Briggs takes us through
and the Inns of Court to teaches us the fundamentals of 'reading' buildings, a pleasure in and of itself as well as excellent preparation for our busy week ahead.
Consistently considered one of the best high teas in London.
We end our day with a special treat, a private candlelight tour of the home great eccentric 17th century architect, Sir John Soane.
TUESDAY, SEPTEMBER 10th
We depart by chartered bus for Cambridge
LUNCH :: THE PINT SHOP
A new take on an old institution—a pub lunch at this fun and delicious spot.
THE COLLEGES & KING'S COLLEGE CHAPEL
We have a guided tour of select colleges as well as taking an in-depth look at the magnificent King College Chapel.
DINNER :: NAVADHANYA
We dine at this Michelin recommended Indian restaurant.
WEDNESDAY, SEPTEMBER 11TH
We depart by bus for Chipping Campden, making two very worthwhile stops along the way.
We have a guided tour of this extraordinary cathedral dating form 1083 and known for its elegant combination of its original Romanesque elements with its equally magnificent Gothic additions
LUNCH :: LAMBS RESTAURANT
A hardy country lunch before heading to the tiny hamlet of Wilmcote for our next tour.
A perfectly preserved Tudor homestead would be worth a visit on its own merits and as it happens this one has an additional draw given that the owner, Mary Arden, was William Shakespeare's mother.
OPEN DINNER
THURSDAY, SEPTEMBER 12TH
CHIPPING CAMPDEN VILLAGE TOUR
Chipping Campden is a particularly charming example of a centuries old and ever prosperous Cotswold village with its signature elements of a market hall, terraced high street and 'wool' church all, of course, built in honey-colored Cotswold stone.
LUNCH :: EIGHT BELLS
Another day, another delightful pub lunch, this time at the very local Eight Bells
We have a private tour of William Morris's country estate to see the first hand the design work of this great master of the English Arts and Crafts movement
DINNER OPEN
FRIDAY, SEPTEMBER 13th
One of the great English gardens designed by Lawrence Johnston, an American as it happens, and also in style of the Arts and Crafts Movement
OPEN AFTERNOON
DINNER THE ROYAL OAK
This gastropub is worth traveling for so we hop over just a few villages for what promises to be a truly outstanding meal
SATURDAY, SEPTEMBER 14th
We travel by charter bus to Bath
An invaluable guide to the great beauty, complexity and variety of Bath architecture.
WALKING TOUR
We begin with a visit to No. 1 Royal Crescent, a renowned living history museum that affords visitors an interactive experience of Regency life both above and below stairs. We then go on from there to experience first-hand the architectural wonders of Bath in an approximately 2-hour leisurely tour.
DINNER OPEN
SUNDAY, SEPTEMBER 15th
We tour the famous baths from which the town not only gets its name but one could argue it's very culture.
We have our 'elevenes' at this famous Regency watering hole before our open lunch and afternoon of exploration
DINNER :: CLOISTERS
Architecturally listed and delicious—I suspect that says it all!
MONDAY, SEPTEMBER, 16th
We depart by charter bus for London
OPEN AFTERNOON OR OPTIONAL MODERN LONDON WALKING TOUR
For those of you who just can't quite get enough, we offer one last tour focused on the Modern Architecture of London
DINNER :: DALLOWAY TERRACE
Vivacious spot near our hotel for our send-off dinner
TUESDAY, SEPTEMBER 17th
Tour ends with breakfast